We rely on our plumbing to provide us with access to water for cooking, cleaning, waste disposal, bathing, drinking, lawn care, and entertainment. When part of a plumbing system stops working, it can interrupt our lives. Haldeman Mechanical provides both assurance and peace of mind, whether you have an emergency plumbing problem or just need routine maintenance to your home's plumbing systems.
Urgent Plumbing Repairs
Some plumbing issues are more serious than others, as they can lead to significant water damage in your home. In these cases, you want a plumber to respond and repair the problem quickly, before there's more damage to your home or plumbing system.
---
Water in your basement
Burst pipe
Leaking fitting, fixture, water line, or water heater
Clogged drain
Constantly-running toilet
---
If you are experiencing any of these plumbing issues, call Haldeman Mechanical right away at (717) 665-6910. Our plumbers are ready to respond to your plumbing emergency at any time, day or night. In addition to 24-hour emergency repair, routine maintenance, and non-emergency service, we also install new plumbing systems for homes and businesses, and replace inefficient toilets, faucets, and shower heads.
Our Plumbing Repair & Installation Services Include:
Service, installation and repair of residential and commercial plumbing systems
Oil, gas and electric water heaters
Sump pumps and sewage ejector pumps
High-efficiency single and dual flush toilets
High-efficiency low-flow faucets and shower heads
Bathroom and kitchen fixtures and sinks
Fiberglass showers and tubs
Pipe and faucet leaks
Garbage disposals
Basement flooding
Hookup to municipal water and sewer lines
Plumbing installation for additions and new construction
24-hour emergency service on all makes and models
Discount Customer Assurance Agreements available
Schedule a repair with our online form or by calling our office today: (717) 665-6910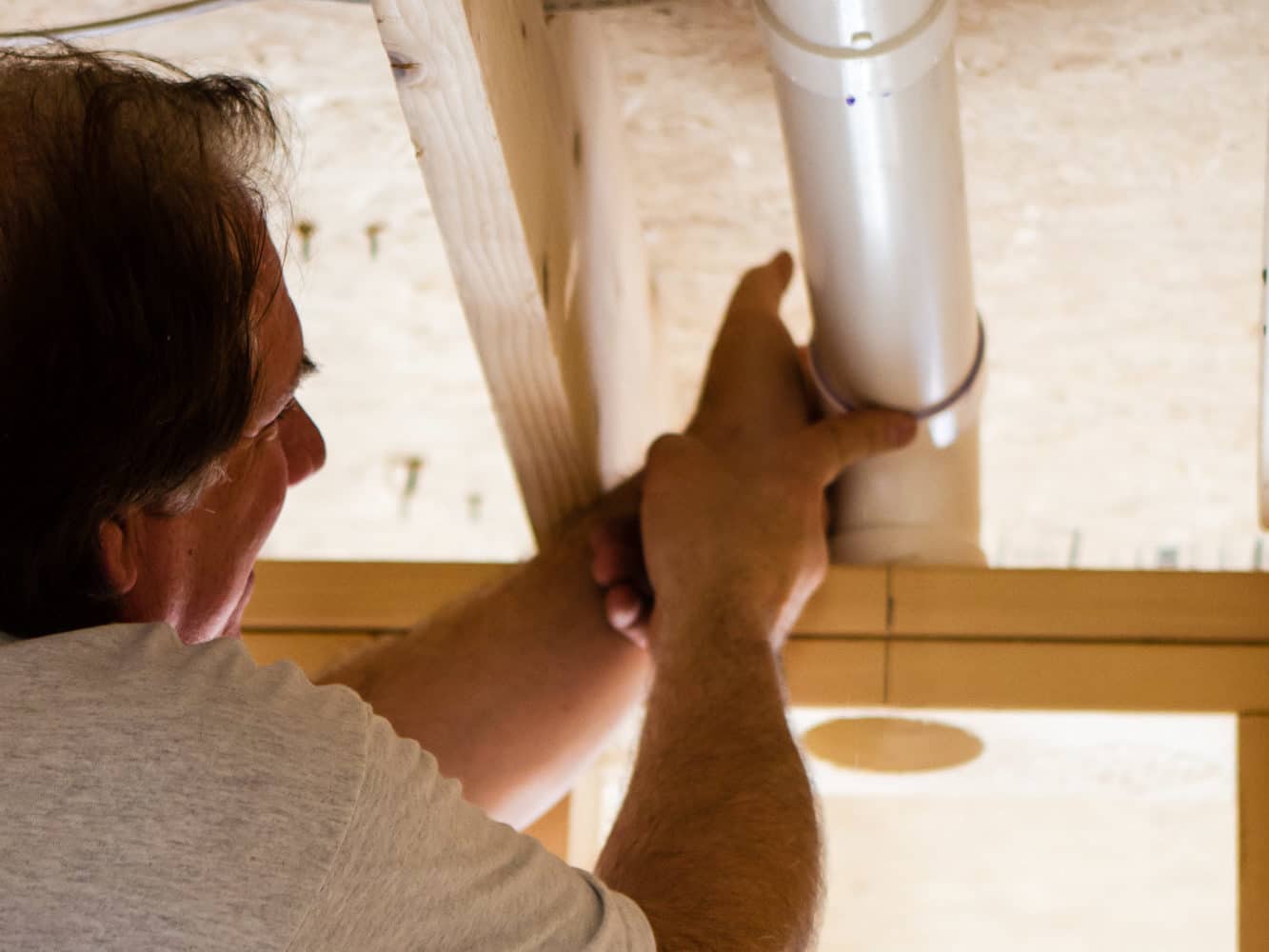 Plumbing Service Plans
Proper maintenance is the best way to ensure your plumbing systems stay in excellent condition for ongoing reliability. Haldeman Mechanical offers economical Customer Assurance Agreements that will help keep your plumbing systems running with optimal performance. If you'd like to decrease the likelihood of a plumbing emergency, consider signing up for a Customer Assurance Agreement that best suits your needs.
Learn more about our money-saving service agreements »
Contact Us Today for Your Plumbing Repair Needs
To schedule a service call, use the form on the right of this page or call us today: (717) 665-6910.