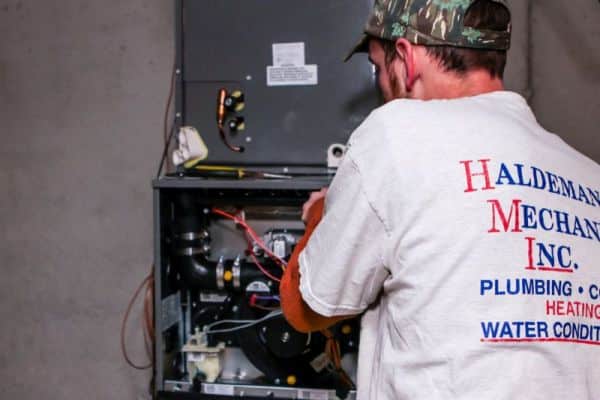 Our talented and friendly HVAC techs are able to repair any HVAC system, regardless of brand, size, or age.
Reliable and Fairly-Priced Heating and Cooling Services
When you're at home you should feel comfortable, whether it's hazy and hot or frigid and snowy outside.
An efficient and reliable home heating and cooling system not only provides physical comfort, but peace of mind as well.
If your heating or cooling system does break down, it's a relief to have a company that you can trust to perform an honest assessment of the problem and provide reliable repair work at an affordable price — that's what we provide to our customers.
In addition to repair and maintenance, we also install new heating and central air conditioning systems for homes and businesses, whole home humidifiers, and air purification systems, and geothermal heating/cooling systems. See the list below for additional services we provide.
Fair Rates
We keep our rates competitive because we charge only for the time and materials it takes to complete each job. We do not charge diagnostic or travel fees.
Urgent Repairs for Your Heating and Cooling System
Heating and cooling systems seem to break down just when you need them the most: Either on a cold winter's night or a muggy August afternoon. When your home's heating or cooling system stops working, you want it repaired quickly and correctly.
We Have HVAC Techs On-Call 24/7
Call us right away if you notice any of the following:
– Heater or AC stops working
– Furnace or blower is constantly running, but temperature doesn't change
– Unusual smells or sounds coming from your system
If you are experiencing any of these issues with your heating or air conditioning system, call us immediately at 717-665-6910.
An HVAC technician is on-call 24/7 and can respond quickly to fix your problem. We offer 24-hour emergency repair, as well as next-day scheduling for less critical repairs.
(Gain peace of mind by signing up for one of our Customer Assurance Agreement preventive maintenance plans to keep your system running smoothly throughout the year.)
Our Heating and Cooling Repair and Installation Services Include:
– Complete services for residential and commercial heating and cooling systems
– Installation of new high-efficiency systems
– Geothermal systems
– Oil, gas, and propane furnaces
– Oil, gas, and electric boilers
– Heat pump systems
– Air purification/filtration systems
– Traditional and tankless water heaters
– Radiant floor heating
– Programmable thermostats
– Home humidification systems
– HVAC installation for additions and new construction
– 24-hour emergency service on all makes and models
– Discounted annual service contracts available
Schedule a service call by calling our office at 717-665-6910 or using the service request form on the right-hand side of this page.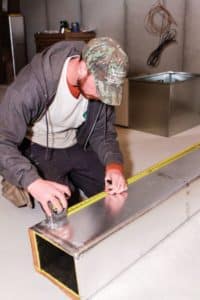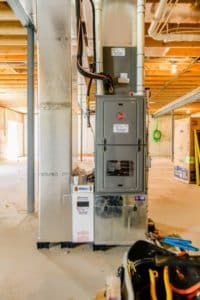 Heating & Cooling Service Plans
Proper maintenance is the best way to reduce your air conditioning and heating repair bills. Our economical Service Agreements will keep your HVAC equipment running at optimal capacity.
If you'd like to maximize the life of your heating and air conditioning system, consider signing up for either a Gold, Silver, or Bronze level Service Agreement.
Learn more about our money-saving service agreements »
Service Area
From our office in Manheim, we offer HVAC repairs and installation for homeowners throughout the surrounding communities, including Lititz, Lancaster, East Petersburg, Landisville, Mount Joy, Mountville, Elizabethtown, Mount Gretna, and Columbia.
Contact Us for a Free Estimate
To schedule a service call for your home's heating or air conditioning system, use the Service Request form on this page or call us at 717-665-6910.