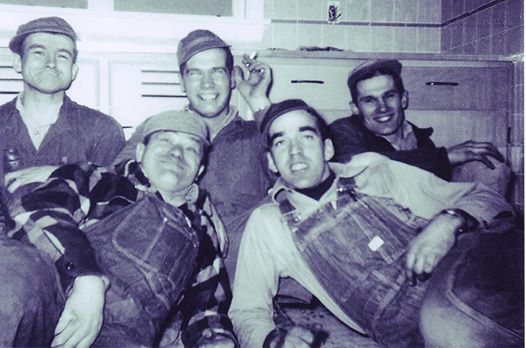 On a lunch break during construction of Pleasant View Retirement Community in 1954.
Heating and Cooling Services at Fair, Straightforward Rates Since 1939
Since 1939, Haldeman Mechanical has brought peace of mind to homeowners and business owners in Lancaster, PA. With 24/7 emergency services, monthly maintenance plans, and caring technicians, Haldeman Mechanical is the champion in plumbing and heating/cooling services for local homeowners and businesses.
An Ounce of Prevention…
It can be stressful when your plumbing or HVAC system breaks. Haldeman Mechanical knows that keeping your plumbing and HVAC running smoothly is important, because plumbing or HVAC emergencies can place everything else in your life on hold. Preventing the headaches that can happen when plumbing and HVAC systems fail is our specialty.
Affordable Service Plans
Signing up for an annual service plan is a great way to ensure your heating and cooling systems or water conditioning equipment are working as efficiently as possible.
Learn more about Service Plans »
Our team of qualified technicians, plumbers, and customer support staff are committed to keeping your home or business running smoothly, 24/7.
Contact Us to Schedule an Appointment
To schedule an appointment or for more information, call our Manheim office at 717-665-6910 or use our contact form.
Why Choose Haldeman Mechanical?
With so many plumbing and heating contractors in the area, how do you know who to choose? We believe the answer is simple: Choose a provider who stands by their work 100% and believes in charging a fair, straightforward rate.