Haldeman Mechanical is proud and grateful to celebrate our 80th year in business in 2019!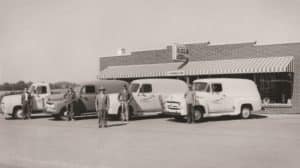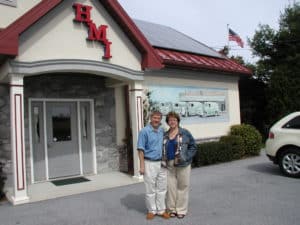 Frank L. Haldeman, the grandfather of current owner Mark Haldeman, began repairing hand operated well pumps, installing automatic jet pumps and installing "modern" plumbing and heating systems in 1939. F.L. Haldeman & Sons Plumbing, Heating and Cooling was established in 1949 by Frank with his three sons, Lloyd, Ed, and Jay, and son-in-law, John Heisey. The company incorporated in 1965 and continued until 1989, when the last of the Haldeman family left the corporation. The company was then purchased by an employee.
In 1982, Mark Haldeman opened Mark Haldeman Mechanical Service Company. The company incorporated in 1995 and became Haldeman Mechanical, Inc. In 2001, Haldeman Mechanical purchased F.L. Haldeman & Sons, Inc. The company now operates from the original F.L. Haldeman & Sons location at 1148 Old Line Road in Manheim.
Through three generations, we have consistently maintained our commitment to our customers, providing residential and light commercial plumbing, heating, cooling and water conditioning services to customers throughout Manheim and the surrounding communities. Thank you to all our customers – past, present and future – for your support!