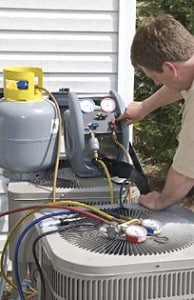 Haldeman Mechanical Inc. stands ready to serve all your plumbing, heating, air conditioning, and water conditioning needs.
The Haldeman Mechanical team of plumbers, service technicians, and managers are committed to your complete satisfaction. We are available 24 hours a day, 7 days a week.
To schedule an appointment or for more information, call us at 717-665-6910 or use our contact form.
Why Use Haldeman Mechanical?
You have many choices when it comes to plumbing and HVAC service providers. What makes Haldeman Mechanical unique? Learn more here »