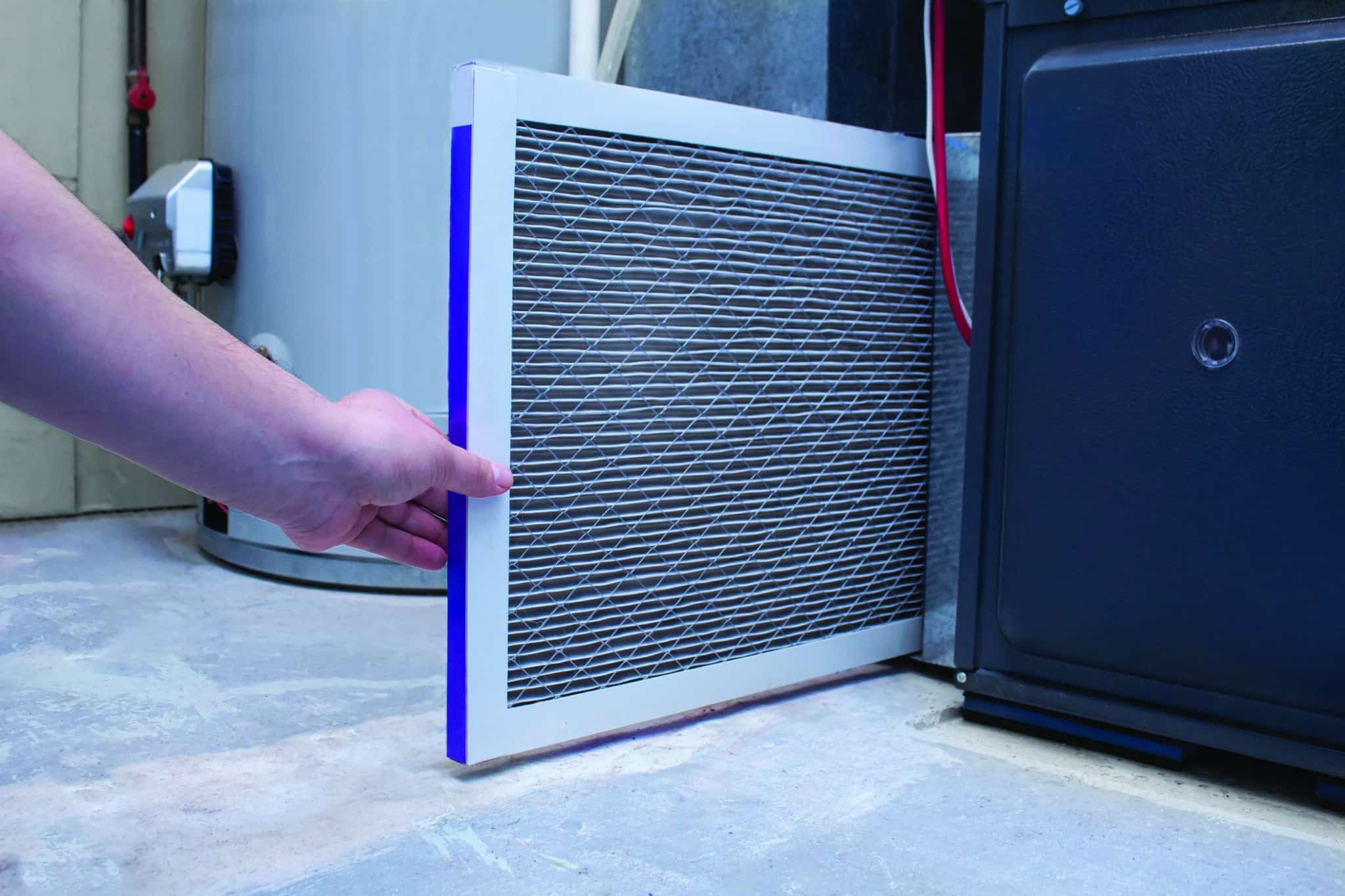 With energy prices skyrocketing across the board, it's more important than ever to get the most out of your HVAC system. These simple steps can make a huge difference in cost.
Have Your System Serviced Regularly
Scheduling preventive maintenance is the best way to ensure that your system is running efficiently. A simple once or twice-a-year cleaning for your AC and furnace can make a huge difference in how efficiently your system operates. Haldeman Mechanical offers our Customer Assurance Agreement service contracts custom fit to your equipment to make preventive maintenance easy, with no up-front costs. Call us today to set up your contract and schedule your service.
Clean Around Your Furnace/AC Condenser
Make sure that you remove clutter and debris from around both indoor and outdoor units. Remove leaves and trim hedges back from the outside condenser unit and make sure the areas around your furnace and water heater are free of dust and clutter, especially anything potentially flammable.
Don't Ignore Small Problems or Repairs
While it's tempting to ignore small issues, this can result in reduced system efficiency and ultimately lead to much larger problems in the long run. Addressing small repairs when they occur ensures the overall health of your systems.
Install a Programmable Thermostat
Programmable thermostats can help reduce your energy bills and eliminate unnecessary strain on your system. By setting your thermostat to automatically raise or lower the temperature when you are away or at night, you can optimize the efficiency of your systems.
Replace Older Systems
No one wants to think about the cost or inconvenience of replacing their HVAC system. But if your AC or furnace is more than 15 years old, it's probably time to make the investment. Newer models can be substantially more efficient and will provide lower total energy costs. Don't know where to start? Give Haldeman Mechanical a call to discuss your options. Rebates may also be available for some higher-efficiency units.
Replace Your Air Filters
When your air filters are clogged with dirt and dust, they restrict airflow which causes your system to work harder. And dirty air filters also contribute to unhealthy air quality in your home. Changing or cleaning filters about every one to three months helps mitigate these issues and prevents breakdowns.
Open or Unblock Vents
Many people believe that blocking or closing vents in unused rooms will reduce energy bills. In fact, it's doing just the opposite. Your AC and heating systems are designed to evenly distribute air throughout your home and a blocked vent can cause pressure to build up, making these systems work harder.
Pay Attention to Curtains and Blinds
Keeping your sun-facing curtains and blinds open on cold winter days allows the sun to warm up your home and reduces stress on your system. Similarly, keeping them closed on hot summer days blocks the sun and helps keep your home cooler.